First Quarter Updates from the Wallace Center
April 11, 2023 — Happy Spring! Below, you'll find Wallace Center's programmatic highlights from January-March. Scroll down to:
meet the 24 food systems leaders participating in the 2023 Community Food Mentorship Program
learn about call for applications to support underserved farmers in the Mississippi River Basin
read about a new Arkansas Food Systems Fellowship and learn how you can get involved.
There's more to read below! Thank you for your support and partnership and please reach out if you'd like to hear more about our work. Want to get updates delivered straight to your inbox? Subscribe to our quarterly newsletter here! [view this as an email campaign]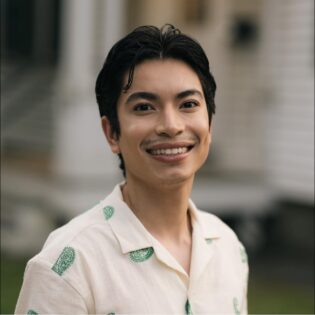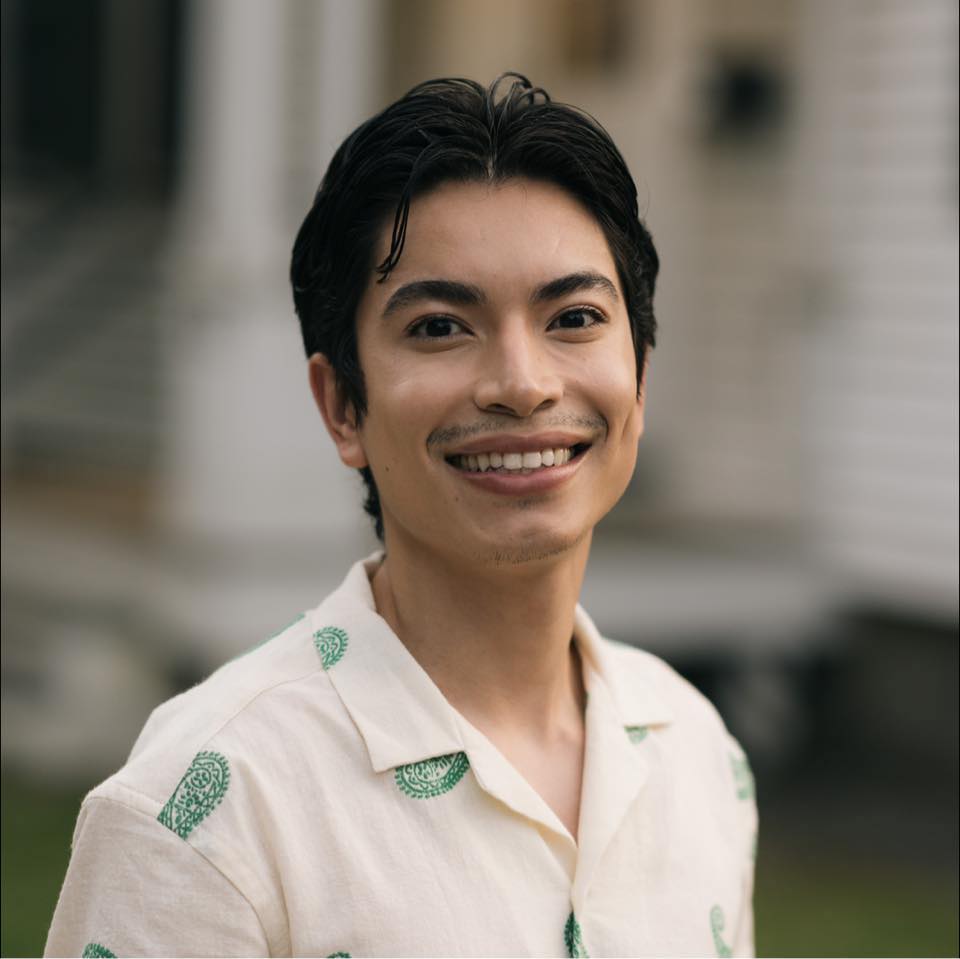 Introducing Wallace Center's newest team member!
The Wallace Center's Resilient Ag and Ecosystems (RAE) team is thrilled to welcome Juan Quinonez Zepeda as a Program Associate!
Juan's passion for more just and equitable agricultural systems stems from his personal experiences working alongside his father on Mississippi beef cattle farms. His passions led him to co-create the mutual aid fund, FUERZA Farmworkers' Fund, in March 2020 to support farmworkers. He is also a published author, young scholar, and brings years of organizing experience from the South to the East Coast. Juan is based in Como, Miss., and we are so excited to have his energy and skills on our team!
STRENGTHENING THE CHANGE ECOSYSTEM
Supporting Communities to Leverage Federal Food and Nutrition Opportunities
The Biden administration has made significant new investments to expand and improve food access and nutrition. Despite these efforts, many communities who would benefit most face significant barriers to leveraging these opportunities. Wallace Center's Elizabeth Atwell and Ellie Bomstein recently spoke to a group of funders with Grantmakers in Health about a number of federal opportunities to support food access and nutrition and how philanthropy can better serve the communities they support.
Reach out to learn about how Wallace Center supports farm and food systems leaders to access funding.
2023 Community Food Systems Mentorship Program
The Food Systems Leadership Network believes in harnessing the power of intergenerational exchange to advance systems change. The Community Food Systems Mentorship Program has a goal of doing just that.
Now in its seventh round, the mentorship program provides emerging food systems leaders with the opportunity to closely engage with seasoned food systems leaders and gain support in a field that can sometimes feel lonely. Mentors and mentees work together for four months, where they problem solve challenges, get support, and cultivate long-lasting relationships.
The 24 mentees are a brilliant bunch who bring a diverse skill set to the mentorship program; meet them here!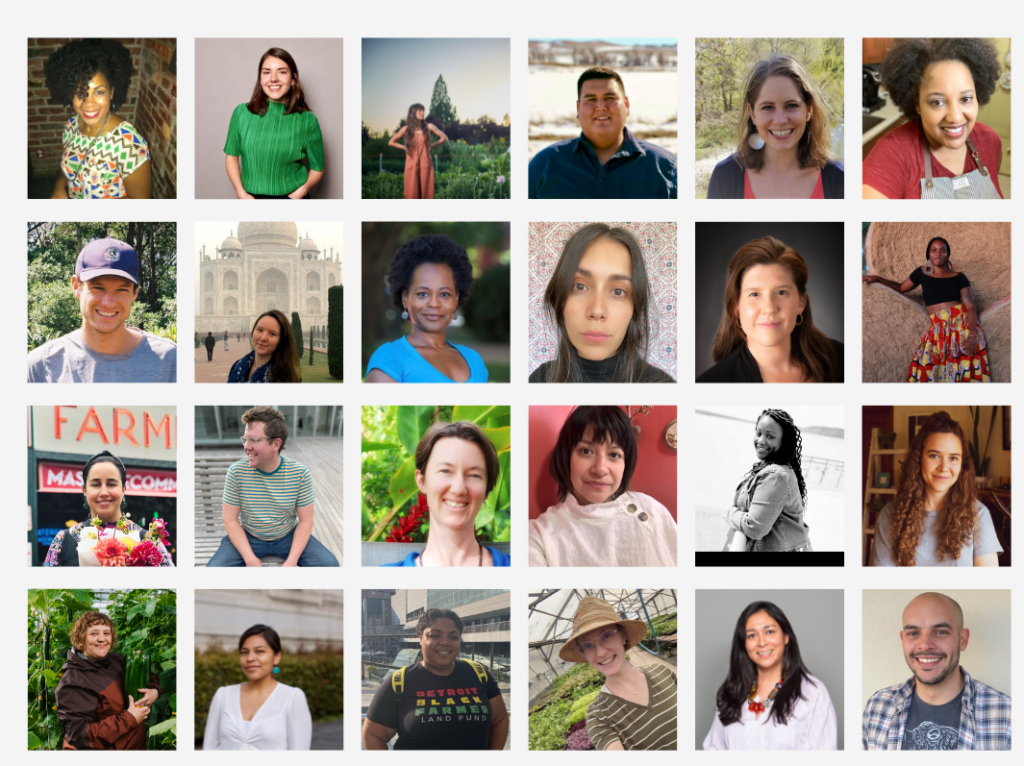 Arkansas Food Systems Fellowship fundraising kicks off!
In February, Program Manager Andrew Carberry hosted an open house for prospective funders interested in learning about the Arkansas Food Systems Fellowship. Currently in its initial fundraising phase, the year-long fellowship will support a 15-person cohort to build upon the existing assets within the Arkansan local food movement and equip its leaders with the resources, relationships, and coordinating support needed to realize state-wide transformational food systems change.
The fellowship has reached 20% of its $300,000 fundraising goal! Let Andrew know if you have questions or are interested in contributing.
REIMAGINGING AND REDESIGNING FARMING AND FOOD SYSTEMS
Wallace Center launches EPA subaward program to support underserved farmers
We are excited to announce a first-of-its-kind request for applications to solicit applicants to apply for funding to improve environmental outcomes in the Mississippi River Region.
Through a $3M subaward agreement from the U.S. EPA's Gulf of Mexico Division, the Wallace Center will manage a subaward program designed to support farmer conservation leaders in the region. This is a fantastic opportunity to get federal dollars to organizations in the Mississippi River Basin to support historically underserved farmers. Subawards will range from $75,000-$250,000 and concept notes are due May 15 (deadline has been extended from May 1).
Grazing Foundations course in full swing
The Resilient Ag and Ecosystems (RAE) team is hosting a virtual Regenerative Grazing Foundations course designed to increase knowledge, broaden the community of practice of people advocating for regenerative grazing, and support farmers in navigating implementation know-how.
Offered via the Regenerative Ag Idea Network, the training combines modules from the Wallace Center's "Regenerative Grazing for Soil Health" curriculum with weekly live presentations from technical experts and conversation in an online discussion group. Course participants include ag educators, technical service providers, and practitioners from across the country.
Niche Meat Value Chain Coordination course wraps up
The Wallace Center completed a five-week Foundations of Niche Meat Value Chain Coordination course in March. This course adapted Wallace Center's existing value chain coordination curriculum to create a pilot training series specifically focused on regeneratively produced meat in local and regional food systems of the Upper Midwest. The intent of this training was to connect and strengthen networks of value chain coordinators, particularly those that focus on meat value chains in the Midwest.
Excited to read more?
Keep up with monthly project updates through the Food Systems Leadership Network Catalyst, Regenerative Ag Idea Network Digest, or Pasture Project newsletter!