Mission
The Wallace Center brings together diverse people and ideas to co-create solutions that build healthy farms, equitable economies, and resilient food systems.
Vision
All communities have the power to nourish themselves and regenerate ecosystems through just food and agriculture systems. At the heart of these systems are dynamic networks of people connected through interdependent relationships with each other and the land.



Values
Systems-based and intersectional approaches
Practitioner knowledge and leadership
Anti-racism, equity, and multi-culturalism
Ecological resiliency and regeneration
Economic justice and fair markets
Local and regional solutions and self-determination
Human-centered and joyful organizational culture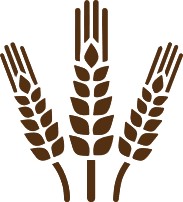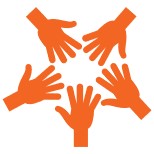 About Wallace Center
Since 1983, the Wallace Center has been leading the regional food movement in innovation, networking, support, and capacity building. We seek to affect systems change to bring benefits to the environment, to communities, and to the farmers and food businesses that are the building blocks of a just and equitable food system. Through the support of our funders, we engage with organizations and individuals working on local and regional food systems development across the country to provide technical assistance and training, share best practices, cultivate learning networks and catalyze shifts in systems thinking.
The Wallace Center is a part of Winrock International, a nonprofit organization that works with communities in the United States and around the world to empower the disadvantaged, increase economic opportunity, and sustain natural resources. Winrock matches innovative approaches in agriculture, natural resources management, clean energy, and leadership development with the unique needs of its partners.