Wallace Center wins $3M from U.S. EPA to invest in Mississippi River farm organizations
August 8, 2022 — Wallace Center at Winrock International will implement a $3M cooperative agreement from the U.S. Environmental Protection Agency (EPA) to design and manage a collaborative subaward program for farm organizations supporting underserved farmers in the Upper and Lower Mississippi River basins (HUCs 7 & 8). The program will distribute $2M to partners, and $1M in training and technical services.
This initiative is part of the EPA's Gulf of Mexico Division $12M investment aimed at historically underserved farmers in the Gulf of Mexico watershed. The agency awarded four cooperative agreements of up to $3M of funding in each of the following geographic areas: Mississippi River Region; Missouri–Arkansas; Non-Mississippi River Drainage; and Ohio–Tennessee Region.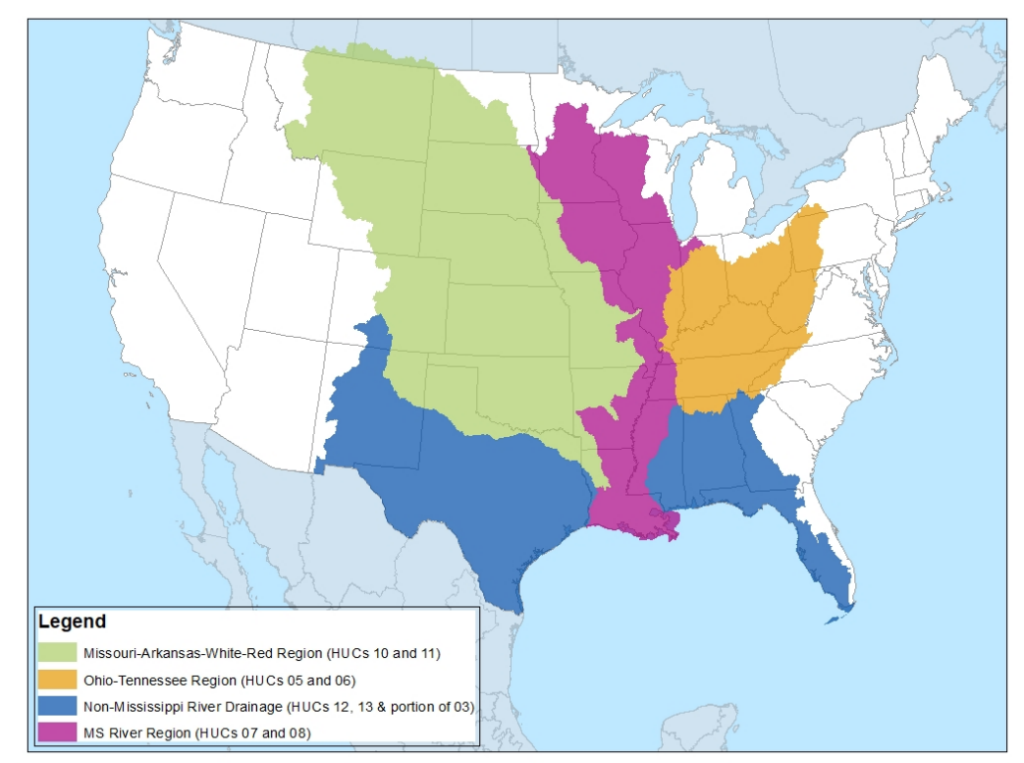 The five-year project will center on transparency and collaboration with and among grantees, with a particular emphasis on grantees that are led by or serve Black, Indigenous, and Persons of Color (BIPOC) farming communities. The Wallace Center will work with grantees to elevate and amplify the stories of BIPOC farmers and conservation leaders.  A predominantly BIPOC advisory group will help co-design a highly collaborative, transparent grantmaking process and will then provide mentorship and technical support once awards are made. The advisory group will select up to 20 organizations that will receive grants ranging from $75,000 to $250,000. These funds will help underserved farmers implement conservation farming practices with a water quality benefit while building stronger farmer-to-farmer networks within the Mississippi River region.
"The Wallace Center is committed to leveraging these funds to create equitable opportunities for underserved farmers – particularly BIPOC farmers – in this important agricultural region," said Pete Huff, Co-Director at the Wallace Center. "We will only be successful by taking a collaborative, transparent, and accountable approach with the farm organizations in the region to ensure a majority of these funds and resources reach the farmers that have been intentionally under-resourced for generations." The project will begin implementation in Fall 2022 and regranting program will launch in March 2023. Details will be provided on the Wallace Center's website and social media.
Contact Michelle Mathew with questions or comments on this project.