Summer Updates from the Wallace Center
July 22, 2022 — We're excited to share a selection of programmatic highlights from our work in the last quarter and some upcoming opportunities. We are just over a year into our 2021-2023 Strategic Plan, and the work highlighted here illustrates how we're advancing the Center's two overarching goals: Strengthening the Change Ecosystem and Reimagining and Redesigning Farming and Food Systems. We'll be sending these program updates quarterly and invite your feedback and collaboration. Want to get updates delivered straight to your inbox? Subscribe to our quarterly newsletter here!
[view this as an email campaign]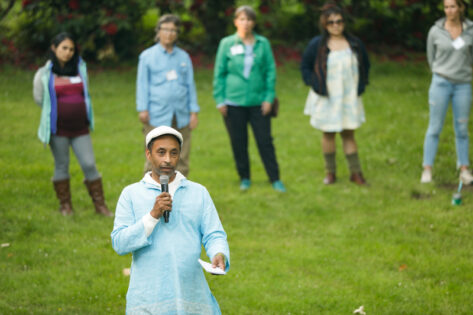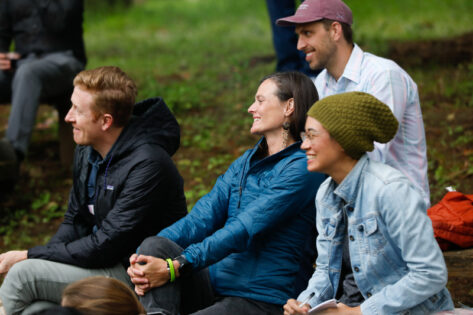 UPCOMING OPPORTUNITIES
2022 Virtual Systems Leadership Retreat. The Wallace Center's Food Systems Leadership Network (FSLN) is accepting applications for its 2022 Systems Leadership Retreat! Apply by July 25 to strengthen your systems leadership skills and connect with peers working to advance more equitable and just food systems. [learn more here]
Making Grants Ours – Colonial Origins of Federal Grants and Strategies on How to Subvert Them. The FSLN is partnering with Daisa Enterprises to bring the network a webinar on the history of federal grants and tips for creating a competitive grant while maintaining your organization's authenticity and values. Join us for the webinar August 9th and office hours on August 10th. [watch here]
FSLN Activation Grant Activities. We're excited to announce the FSLN Activation Grant recipients! Six grants have been awarded to network members to seed collaboration. Upcoming activities funded through this program include:
A Virtual Learning Session to share reflections from Syracuse-Onondaga Food Systems Alliance's Equity, Inclusion & Accountability Initiatives as well as actions members can take to embed racial equity in their organizations. [watch here]
STRENGTHENING THE CHANGE ECOSYSTEM
Wallace Center to support LFPA program implementation
Last year, the USDA Agricultural Marketing Service (USDA-AMS) launched the Local Food Purchase Assistance Cooperative Agreement program (LFPA) — an unprecedented $400M investment in local and regional food systems. The Wallace Center mobilized to provide technical assistance throughout the application phase. We're now shifting gears to support the implementation of the program thanks to support from The Rockefeller Foundation. Over the next two years, we'll work collaboratively to mobilize technical assistance for LFPA implementers, conduct nationwide research to capture program impact, and channel learnings into federal policy advocacy.
Interested in plugging in? Contact Susan or Ellie.
Cultivating farmer-driven water quality in southwest Wisconsin
Wallace Center is wrapping up the final year of a three-year collaboration with Valley Stewardship Network and the Tainter Creek Farmer-Led Watershed Council to improve water quality through grazing. The project, funded by U.S. EPA, combines technical assistance, cost share, decision support tool development (in partnership with Grassland 2.0), and water quality monitoring to see if concentrated resourcing on managed grazing can move the needle on water quality. The Watershed Council continues to receive great press for their leadership! [read more here]
2022 Community Food Systems Mentorship Program
The Food Systems Leadership Network (FSLN) is wrapping up its sixth round of mentorship this month! Since 2018, we have proudly supported 164 individuals from across the country with over 1,300 hours of 1:1 mentorship. We are honored by the continued partnership of the stellar FSLN Mentors and the dedication of mentees to their personal growth and development. This year, we held a Community Call with several of the mentors, including powerhouse leaders Karen Washington, Kukui Maunakea Forth, Lydia Villanueva, and Nancy Creamer. Get a dose of wisdom and inspiration from this informal conversation.
If you're interested in supporting the 2023 cohort, please get in touch with Susan.
Food Systems Leadership Network gathers in Oregon
After many months of planning and co-creation with network members, the Food Systems Leadership Network's Vision and Strategy Gathering in early June in Canby, Oregon was an incredible success! The dynamic event brought 75 network members and partners from across the country to a beautiful retreat setting along the Molalla River to build relationships, develop a shared analysis of network opportunities and needs, and collectively contribute to the FSLN's strategy for the next few years. [learn more here]
Later this summer, we'll be sharing the inspiring vision for the network that was seeded at the event – stay tuned!
Mentorship and network weaving through the Regenerative Ag Idea Network
The Wallace Center team launched two new initiatives through the Regenerative Ag Idea Network (REGAIN), building off the success of programming piloted through the Food Systems Leadership Network. REGAIN's Mentorship Program kicked off last month with a diverse group of six mentors and 13 mentees. We look forward to learning more from these leaders over the course of the program! REGAIN's Network Weaver Program also continues to help shape the network through partnership with three regenerative farming and food systems experts. 
REIMAGINING AND REDESIGNING FARMING AND FOOD SYSTEMS
Grazing paper wins award from the Soil and Water Conservation Society
The Wallace Center team and partners received the 2022 Editor's Choice Award from the Soil and Water Conservation Society for our recent paper – Accelerating regenerative grazing to tackle farm, environmental, and societal challenges in the upper Midwest. The paper was developed collaboratively by grazing experts and advocates from six different farming organizations in the Upper Midwest, and identifies recommendations for expanding grazing in the region. Congrats to authors Elisabeth Spratt, Jane Jordan, and Pete Huff! [read the paper here]
Growing the Midwest Grazing Exchange to create opportunities for livestock grazing
Collaboratively developed by the Wallace Center and Practical Farmers of Iowa – with input from the Midwest Perennial Forage Working Group facilitated by Green Lands Blue Waters – the Midwest Grazing Exchange launched in late 2020 and has steadily grown. This free online tool allows livestock graziers looking for land to find landowners willing to lease their land. By providing contract grazing matchmaking and information, the Exchange is helping expand regenerative grazing in the Upper Midwest while establishing a regional model that has already been replicated in the Rocky Mountain region. [visit site here]
Wallace Center offers course in value chain coordination
In April, the Wallace Center team wrapped up the inaugural delivery of our signature five-part Value Chain Coordination (VCC) course in partnership with Elliott Smith of Kitchen Sync Strategies and Sarah Rocker of Social Research Consulting. Participants learned about the history of VCC, helpful language to describe their work, and connected with peers from across the country. We'll deliver the course again this winter. Stay tuned for details! [learn more here]

"The Value Chain Coordination training was really validating! It helped me better define and more clearly conceptualize the (sometimes messy) work I already do. It also expanded my understanding of the other roles and interventions we can leverage to shape value chains. Ultimately, this course will help me and my colleagues create a strong strategy for our value chain coordination- by using a shared language, working from a shared set of concepts, and having a more holistic set of approaches to employ."

Pasture Project shifts towards regional coordination and strategy
The Wallace Center team completed Phase 2 of our work to accelerate regenerative grazing in Illinois and Indiana through the Pasture Project. This work, funded by the Walton Family Foundation, took a multipronged approach that included tool development, value chain analysis, technical grazing education, regional strategy support, and network coordination. This work reflects the continued evolution of the Pasture Project as we shift away from direct farmer support toward regional strategy coordination and communities of practice development that support our partners working to advance regenerative practices. [learn more here]
Grazing Planners Speak!
We're excited to share our new video series on grazing planning – Grazing Planners Speak! The series features numerous expert grazing planners and provides a comprehensive overview of the in-field components of grazing planning, including fencing and watering systems, pasture layout, and more. [watch here]
Want to get updates delivered straight to your inbox? Subscribe to our quarterly newsletter here!