Third Quarter Updates from the Wallace Center
November 15, 2023 — As we look to wrap up projects ahead of the end of the year, we want to pause and celebrate what we accomplished in late summer.
The Wallace Center team had the opportunity to get together in person at the beautiful Fox Haven Farm (see pictures below) in Jefferson, Md.! As a national nonprofit with a fully remote staff, it's rare that we have the chance to work together in person. And we made the most of it! Beyond quality time together and a fun fireside dance party, the team laid out our programs for next year, identified priority changes to our team structure and culture, and worked on ways to better uphold both our racial equity goals and human-centered cultural agreements. We're feeling more prepared for a busy and impactful 2024!
Additionally, within this update, we invite you to:
View our 2022 Annual Report! We're proud to share this report that highlights our accomplishments, growing edges, and where we're evolving in this, the Wallace Center's 40th year of service. In 2022, we reached nearly 6,000 people through our programming and provided over 300 mentorship hours to program participants. You'll meet some amazing farming and food systems leaders we get to work alongside, and read some great history about our namesake, Henry A. Wallace. Thanks for reading, for staying curious, and for supporting our work. We're excited to continue the journey with you.

Read about our Farm to Food Assistance Learning Lab, which kicked off in September. This innovative research and capacity building initiative will support 10 teams around the country working to provide a stable market for BIPOC farmers while alleviating hunger in their own communities.

Celebrate with us! We are one of 10 organizations nationwide that won a USDA-funded Regional Food Systems Partnerships (RFSP) planning and design grant to strengthen, support, and connect value chain coordination networks throughout the Midwest. Check out the full list of winners here and read about our project.
There's more to read below and within our redesigned project pages!
As always, thank you for your support and please reach out if you want to learn more about these initiatives.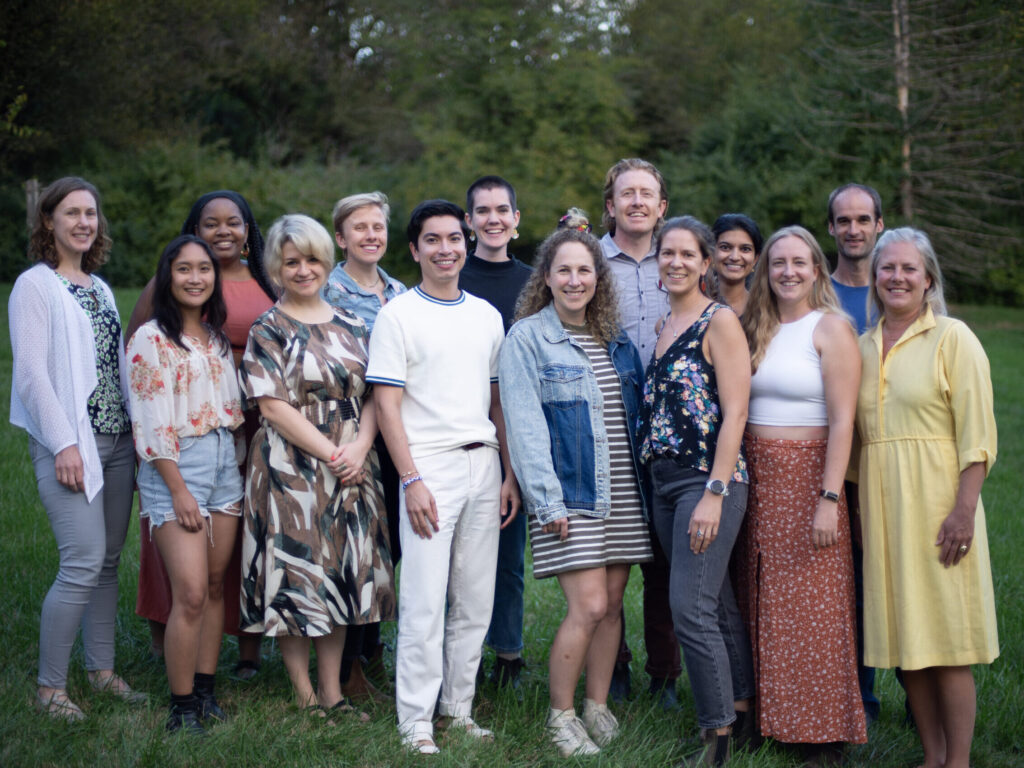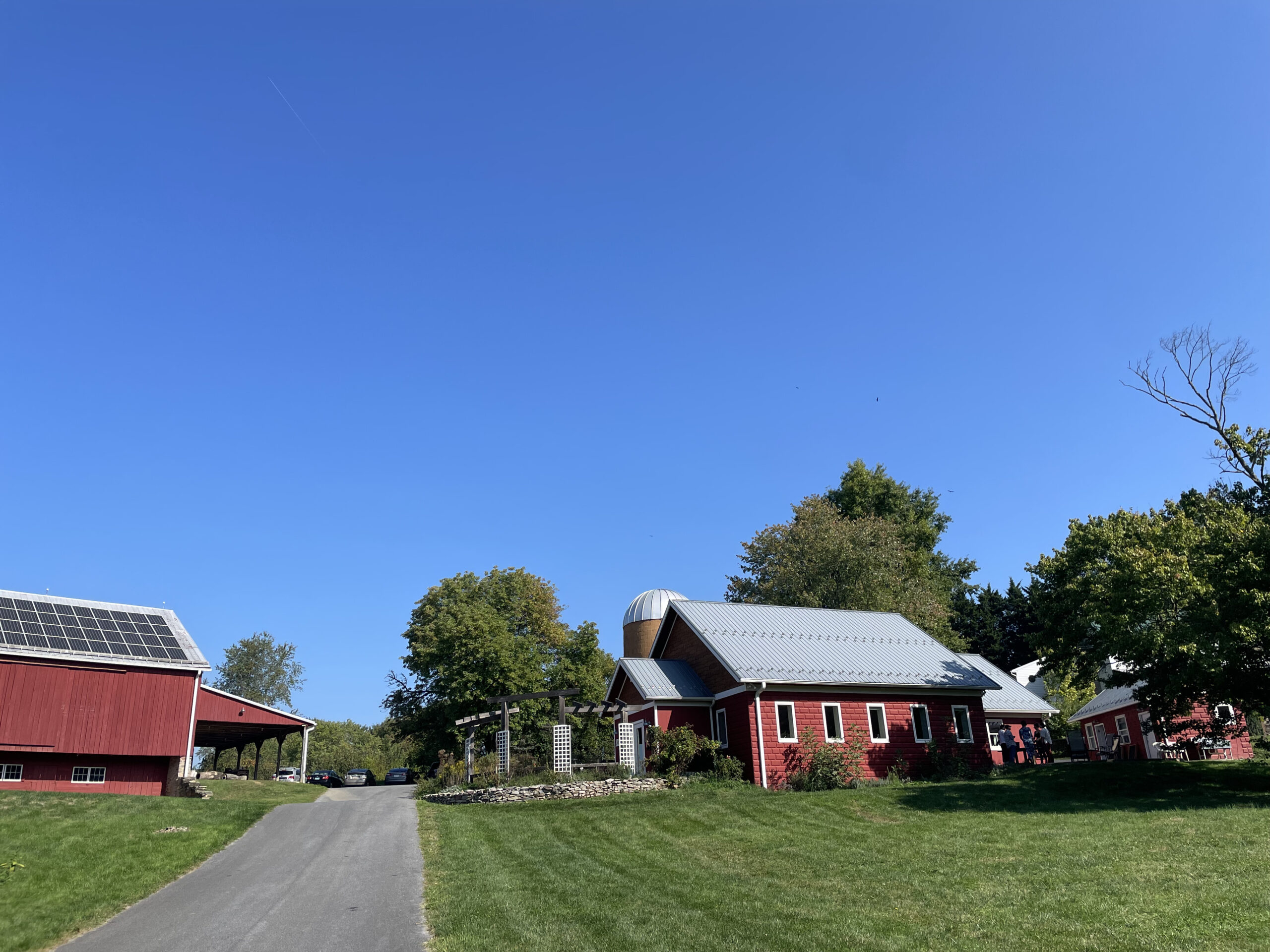 STRENGTHENING THE CHANGE ECOSYSTEM
Farm to Food Assistance Learning Lab
With support from a 2021 USDA Local Food Promotion Program (LFPP) grant, the Wallace Center is excited to partner with, support, and learn from 10 teams that are implementing equity-centered, community-driven Farm to Food Assistance projects in their communities. Participating teams span coast to coast, from Hawaii to Puerto Rico, and are all working to connect BIPOC producers with community members facing food insecurity. Each team will receive coaching from a diverse group of advisors, take part in monthly peer-to-peer learning opportunities, and contribute to a larger research effort aimed at building awareness and understanding of the impacts of Farm to Food Assistance work. Each team will receive $20,000 for their participation in and contribution to the Learning Lab.
The overall goal of this initiative is to strengthen the growing field of Farm to Food Assistance–with a specific emphasis on advancing racial equity in this work–while increasing the sustainability and impact of participating teams' Farm to Food Assistance programs. The teams kicked off their work in September and met in Phoenix earlier this month to connect with one another and visit several Farm to Food Assistance projects in the region. The group toured St. Mary's Food Bank and met with representatives from Arizona Food Bank Network and Pinnacle Prevention. This Learning Lab will run through June 2024.
Read more about this important work here.

REIMAGINGING AND REDESIGNING FARMING AND FOOD SYSTEMS
Supporting Producers through the Wallace Center's Climate Smart Commodities Project
The Wallace Center team, in partnership with ACR at Winrock International, Intertribal Agriculture Council, and Riceland Foods, is embarking on a five-year project to increase the adoption of climate-smart practices by creating a farmer-facing digital registry for generating and marketing certificates on the ecosystems benefits of two pilot commodities. We are eager to work with and learn from rice farmers in Arkansas and Missouri and cattle ranchers on Tribal Lands to design, test, and launch the registry to help boost the profitability of their climate-smart practices.
This $20M USDA grant will offer financial incentives for farmers to help develop the registry and implement practices that will test its functionality. The project will also work with partners and participating farmers to build market opportunities for certificates–generated with each harvest–to be sold along with their commodities to enhance their value or divided to be sold as separate assets.
Our team is excited to make this system work for farmers while also creating meaningful, transformative impact with U.S. agriculture during and beyond the project!
Visit our project page or contact Project Lead Megan Wall to learn more.
The Wallace Center secures $250,000 to advance Midwest value chain coordination strategy
The Wallace Center is thrilled to announce it's been awarded a USDA Regional Food Systems Partnerships (RFSP) planning grant. The aim of this two-year, $250,000 agreement is to convene a group of Midwest partners to develop a shared strategy for advancing value chain coordination to incentivize regenerative, equitable agriculture in the region.
Partners include Artisan Grain Collaborative, Green Lands Blue Waters, Savanna Institute, UMN Forever Green Initiative, and Wisconsin Food Hub Cooperative.
This planning project builds on years of collaboration between the partners and will connect our efforts with other value chain coordination networks in the region to create more coordination and collaboration to help local and regional food systems scale with integrity. See the full list of funded projects here!
Excited to read more?
Keep up with monthly project updates through the Food Systems Leadership Network Catalyst, Regenerative Ag Idea Network Digest, or Pasture Project newsletter!