Collaborating for Native Communities
Wallace Center supports water deliveries and supply chain efforts during COVID-19
October 2020 — By the time A-dae Briones joined a late March conference call with national funders and partners about the impact of COVID-19 on food supply chains in the U.S., she had already spent days fielding appeals for food and water from Native American communities across the Southwest. As non-Native leaders on the call discussed the congressional response to the pandemic, Briones, who leads First Nations Development Institute's Native Agriculture and Food Systems Initiative, spoke up about the need for immediate relief for Native communities across the country. "Usually talk of policy and legislation is fine," said Briones, an attorney with an LL.M. in food and agriculture law, "but in this instance, tens of thousands of people we work with need help right now." Pueblo and Navajo communities, she said, were dealing with day-to-day issues like a lack of water to wash their hands.
Many tribes had to shut down early in the pandemic to protect the health of their elders, who are essential to preserving and passing on Indigenous knowledge. Yet already the COVID-19 pandemic was disproportionately affecting Native communities with such longstanding, systemic disadvantages as poverty, poor public health resources, and a basic lack of infrastructure on reservations. About 13 percent of Native Americans live in isolated areas without running water, forcing them to haul water from community access points and drive long distances to buy bottled water. That problem is even greater in the Navajo Nation, where 40 percent — 68,000 of a tribal population of about 170,000 — lack running water for drinking, cooking and washing their hands.
Susan Lightfoot Schempf, Associate Director of the Wallace Center at Winrock International, was also on that March conference call. Schempf knew from first-hand experience that the pandemic's effect on Native communities was not an ordinary crisis. She had spent time after college herding sheep in the Navajo Nation, a massive reservation spanning parts of Arizona, Utah and New Mexico. Drawing from the experience, she offered to support First Nations' work. "This felt like a way of giving back for how that community has helped shape and inform my life," Schempf said.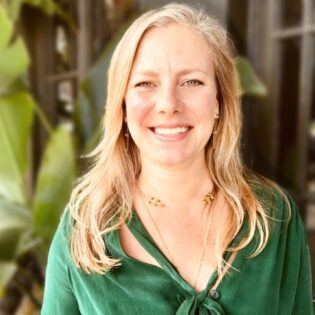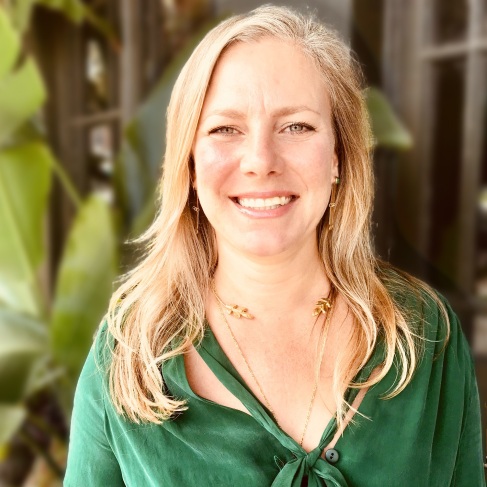 Over Easter weekend, Schempf got on the phone to solicit donations and reach out to people she knew who might have connections to water distributors. Through her personal network, she raised $10,000 toward the immediate water crisis and connected with trucking and shipping contacts in the water industry in Mississippi and New Mexico. Soon, she asked First Nations if they would be interested in expanding this work through a more formal partnership to leverage the Wallace Center's institutional resources. First Nations agreed, and together they sought to tackle the longer-term supply chain issues faced by the Navajo and other Native American communities around food and water.
At the same time, First Nations was raising more than $4 million in donations and in-kind supplies in COVID-19 relief and recovery efforts for Native communities. But by early April many of those foundation and individual donations had yet to fully materialize. For First Nations and the communities they serve, Schempf's offer was a timely and welcome relief.
The Wallace Center recruited other staff members, including Steve Warshawer, a supply chain expert who lives in New Mexico. Warshawer worked to identify vendors at each step of the supply chain, including production, transportation, warehousing and distribution. This was an important addition since many of the last-mile supply chains to Native communities are severely damaged or broken, he said.
In response, communities themselves stepped in willingly, fulfilling the "last mile" aggregation function to ensure food and water supplies would reach families directly. Products were shipped to senior centers and fairgrounds on multiple reservations and communities handled the distribution from there. "Bottom line, these folks needed control of their space," Warshawer said. "They took on the additional role of getting the products to their community members."
By June 1, the combined effort resulted in more than 28,000 gallons of water being delivered to Native communities and close to $100,000 in individual donations to First Nations' COVID-19 Emergency Response Fund.  First Nations and the Wallace Center were able to coordinate to deliver water during the early days of the pandemic and create temporary supply chains. Although water issues for Native communities across the U.S. persist, it is a long-term goal for both First Nations and Wallace to continue to invest in the infrastructure needed to help these communities thrive.
Native American issues are often ignored or unreported to the broader public. While the pandemic has underscored the many pre-existing challenges, it has also spurred greater public awareness of the systemic disadvantages in Indian Country and the efforts by First Nations and partners to address them.
To support First Nations in tackling these long-term inequities, visit https://www.firstnations.org/fndi_donate/. There you can give directly to the COVID-19 Emergency Response Fund or to other First Nations' programs that strengthen Native economies and communities.